Устали от неэффективной потери времени на совещания?
Хотите жесткого тайминга?
Allow us to expose one last interesting data point to you. Do you realise that your 2 weekly hours in meetings add up to 12 days over a year ? Did you imagine spending 2 full weeks in meetings in a year? Now imagine what that adds up to over your working life time... That's right… 2 years!
Fortunately, you can easily reduce your meetings duration by 20% if you prepare and run them properly. Your average meeting duration would be 13 minutes shorter. Over a year that's 3 days less in meetings. Over your working life, that's 5 months freed up!
It's worth trying, don't you think? That's Solid's purpose.

Создать новый митинг это просто создать событие в Google Calendar. Затем нужно заполнить цель совещания и элементы для обсуждения. Добавить таймер для задач.
Это главная мысль
Это побочный комментарий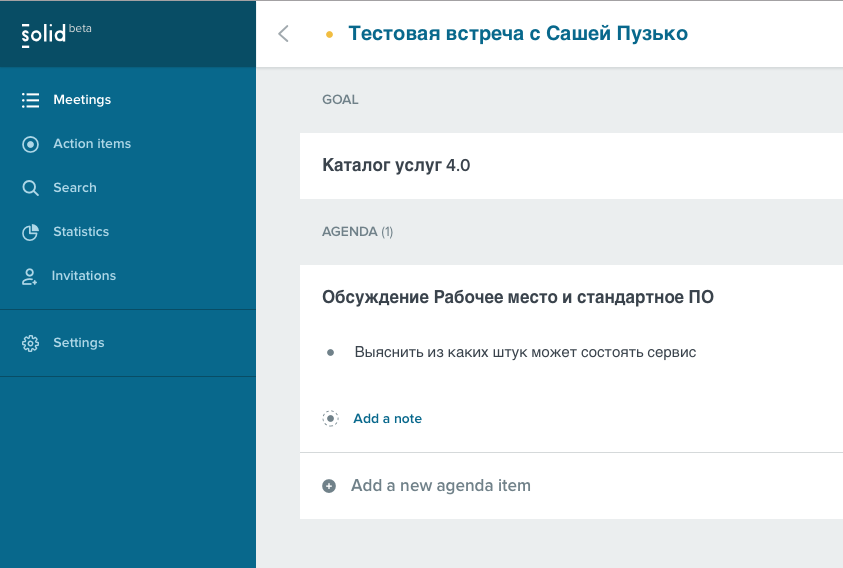 Это заголовочный заголовок